NIRSIL
Our services offer
You have a problem to solve, a development project, for which you would be required to have expertise in chemistry or one more player in the business?
NIRSIL is at your side to understand your needs and assist you in all confidentiality in your projects by bringing you rigor, flexibility and experience.
NIRSIL works with companies of all sectors and sizes that have any problem or development project, involving chemicals in the broad sense of the term (reagents, solvents, thinners, additives, oils, adhesives, resins etc.).
A case-by-case study will help to understand your needs and offer a tailored response.
Research & Development
Design, development of new products, new formulations.
Bibliographic research on new technologies and products. Identification of suppliers of products.
Contact and support for the integration of these technologies.
Design and implementation of designed experiments. Laboratory achievements.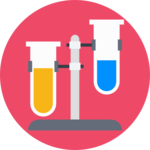 Production
Assistance in the investigation of customer problems related to product quality issues.
Data collection, analysis and solution proposal to production issues like : process efficiency and productivity, product quality, raw materials quality.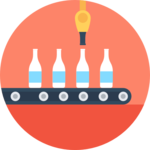 Training
Training in chemistry, production operations safety, process safety…

These trainings are defined on a case by case basis depending on the staff base training and the specific needs of each company.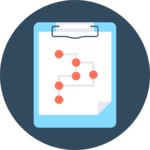 To go further
See our achievements or, taking into account that our interventions may extend to other areas, Project Management, Health - Safety - Environment, Industrial Organization, feel free to contact us in order to discuss further your project or problem.
Achievements
Contact us